So because I've been forced to take my maternity leave a few weeks earlier than I thought I would, I thought I'd take the opportunity to sell some of my gently used maternity clothes and a few extra items we have and don't need to try and make some extra money. I know a lot of my followers are single moms or moms living on a budget so this is a good chance to get some things you might need for a good price.
Prices are below, but please keep in mind that I'm willing to work with you so make me an offer! Everything is first come first serve and I want to get rid of this stuff fast! It's been posted in a few other places as well so make your offer as soon as you can! Also, everything comes from a smoke free/pet free home :)
PANTS:
These were my favorite pants all throughout my pregnancy. They don't have a full panel but they do have an awesome stretchy band that makes them super comfortable. They are a size 6 regular and stretch type of fabric which is great to grow in. They are a low rise boot cut from Old Navy. It's a pretty dark wash which I love. They are in awesome condition with no tears or stains. I'm asking $20 for them.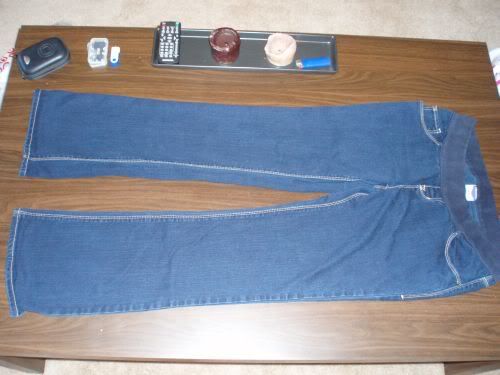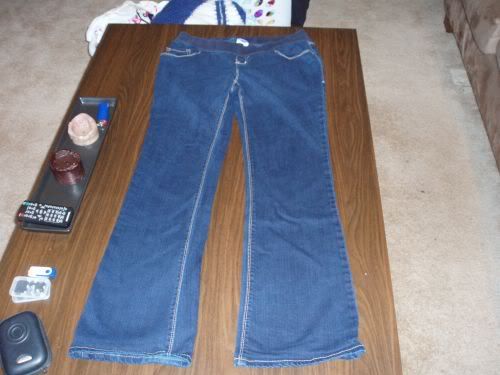 These pants are also from Old Navy and they are also a size 6 regular with stretch fabric. They are a bit of a lighter wash than the pants above and a capri cut with a cute little rolled cuff at the bottom. These pants have a full panel which is great for support of your growing belly. They are also in great condition. I'm asking $20 for them.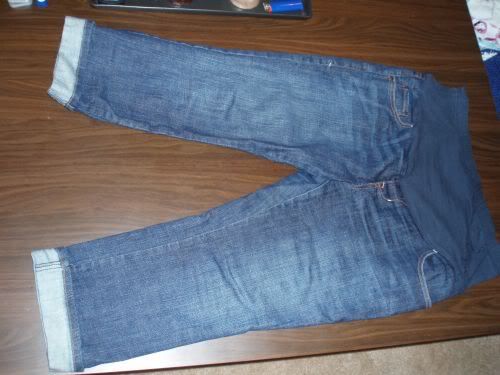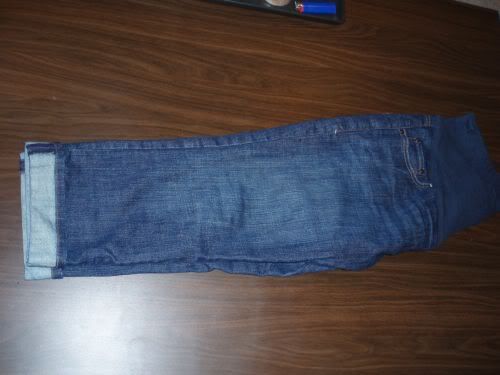 These pants are from Target. They are a size 6 with a full panel made from this great stretchy material which was SO comfortable. They are a darker wash and have a bit of a wide leg/flare going on. I only got the chance to wear these a few times and they are in great condition. I'm asking $15 for them.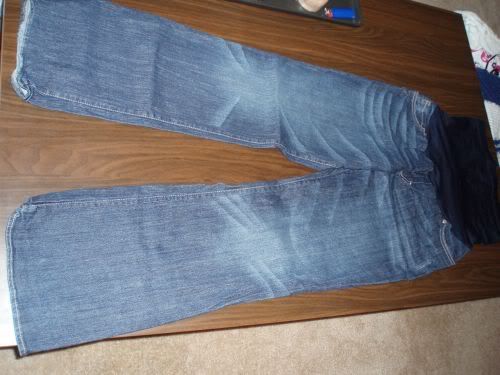 SHIRTS:
This shirt is from Old Navy and is a size medium. Please keep in mind that their sizes run pretty big, so this fit me well throughout my 3rd trimester. The picture does not do it justice. It's so cute and comfortable made from a stretchy navy blue material. It has a cute drop waist detail on the bottom that ties on the side. I'm asking $7 for this.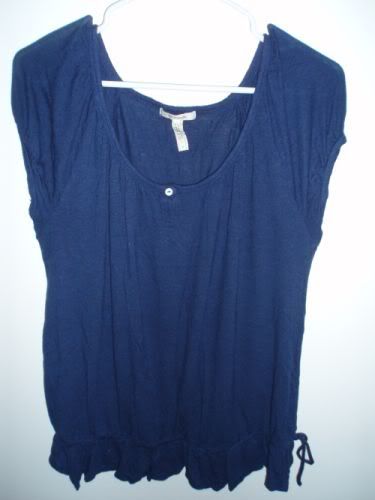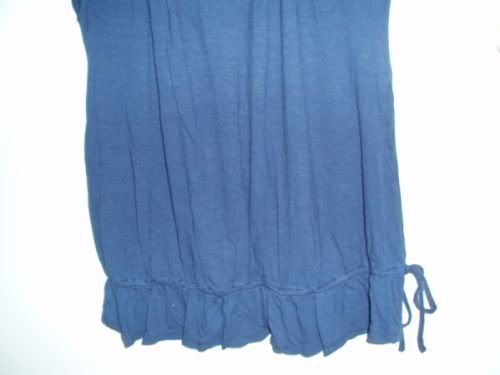 This shirt is from Motherhood Maternity and is a size medium and the tags are still attached. This was my absolute favorite shirt - it's so pretty in real life and would work for a casual day with jeans or be dressed up for the office. I was so sad I didn't get a chance to wear it. It also has a tie that can be worn in either the front or the back. It does have a low cut in the front so you would probably want to wear a cami or a tank top underneath. The original price on the tag was $34.98 and it has never been worn. I'm asking $20 for this.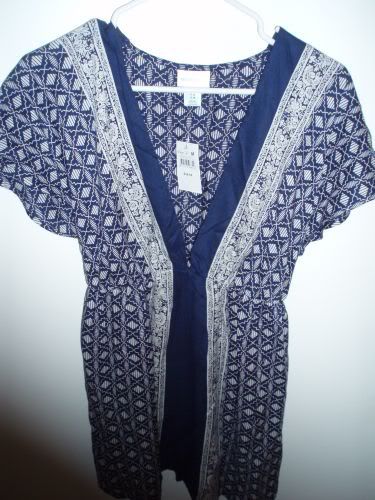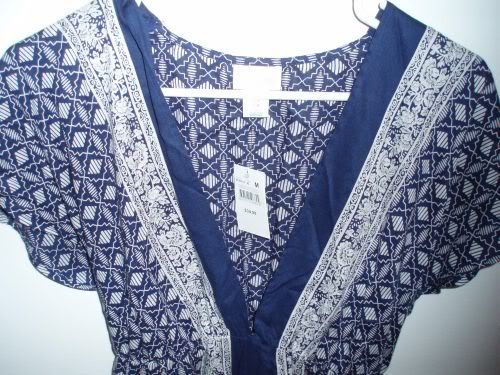 This shirt is also from Motherhood Maternity and is a size medium. I loved this shirt and wore it for my maternity pictures. It has a stretchy band that works really well with your growing belly. It's all white with really cute lace detailing. I'm asking $10 for this.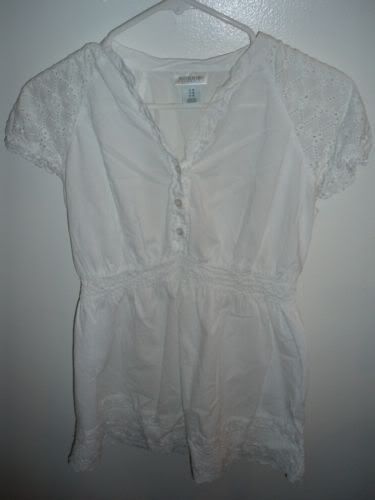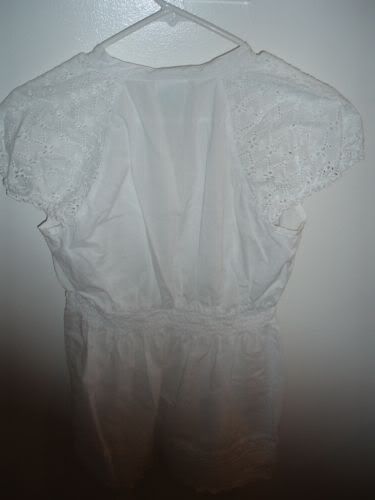 Here is another white shirt from Motherhood Maternity. This one is a size large and has a really cute bohemian vibe to it. I only wore this once. It ties in the back and has loose comfortable sleeves. The material is light and cool to wear in the summer. I'm asking $15 for this.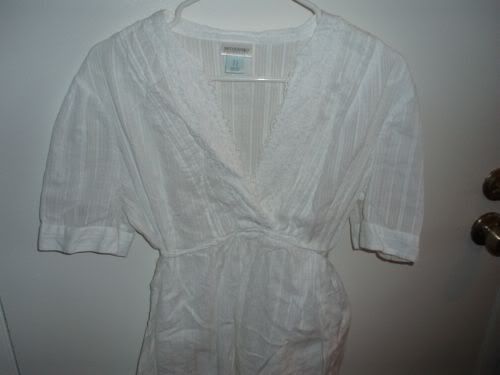 DRESSES:
**Please note: Both of these dresses were bought from Target in the maternity/plus size section. I looked, and I can't tell if they are supposed to be 'maternity' or plus sized, but they are both empire waist and I wore both of them into my 3rd trimester with no problem. They are both a size 1 which fits like a medium or large I would say.
I loved this dress! I actually wore it to my baby shower. It has a comfortable tank top on the top that's made from a stretchy material and a black band that sits just above your belly. The bottom is made from a thinner navy blue and white striped material so it's really good to wear on a hot day! I'm asking $10 for this.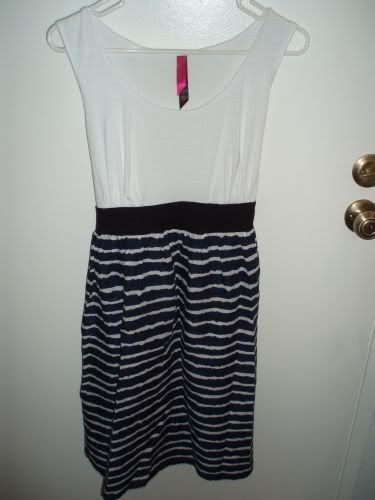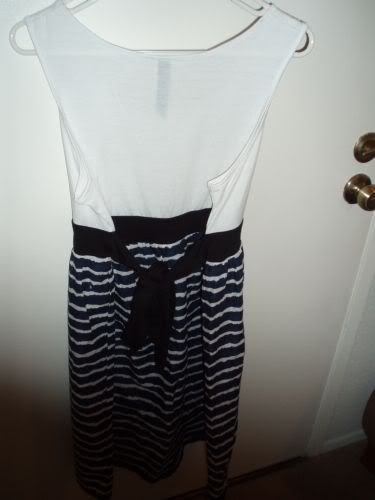 This dress is so much fun! It has cute button detailing all the way down and IT HAS POCKETS! I loved the pockets! It's super comfortable and I wore this to a 4th of July BBQ. The back has an elastic panel that stretches well if needed and the tube top stays up really well and is supportive. I'm also asking $10 for this.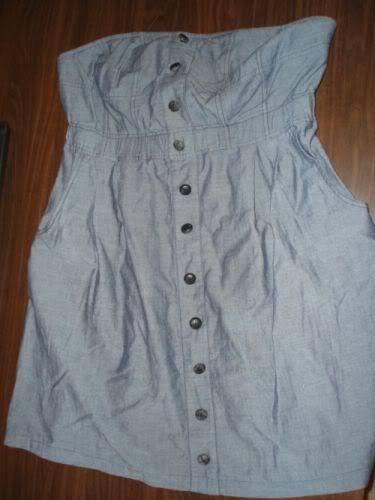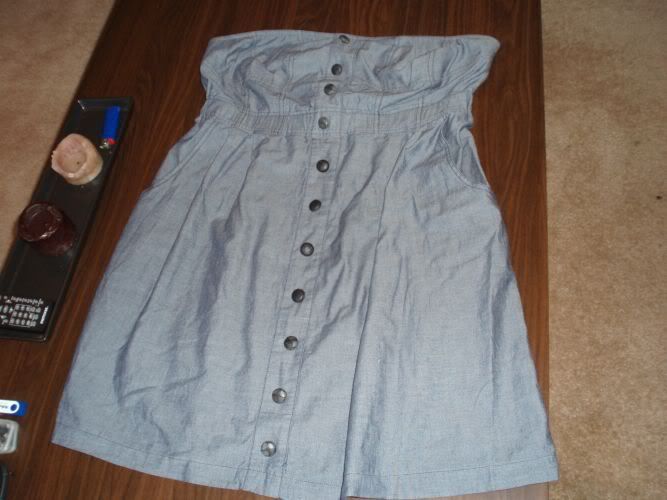 MISC:
Bright Starts prop and play mat set:
We already had one of these so we didn't end up needed this one. The age listed is 0+ and it has a gender neutral pattern called Tiny Turtle and friends. It comes with some fun toys to attach and works well for tummy time. The box says "Helps develp strength and coordination'. This is brand new, never been opened. I'm asking $10 for this.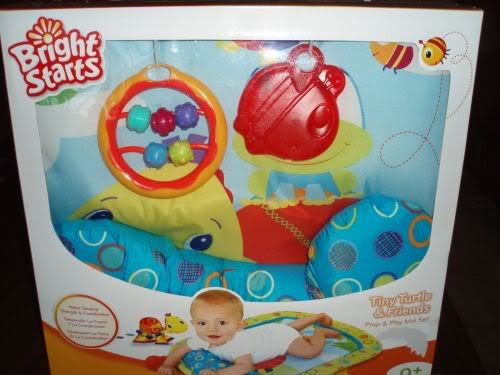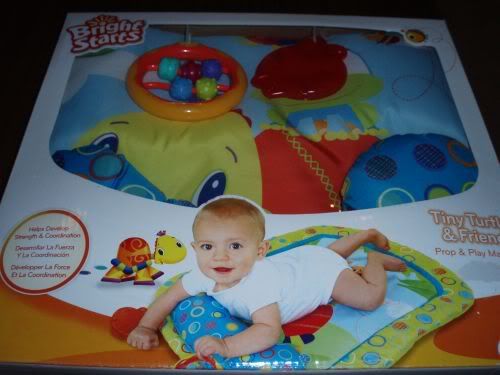 Infantino CozyRider:
This is a baby carrier that works for rear OR forward facing. It says 8-20 lbs on the box. It has an adjustable head support, padded straps, good weight distribution, and is machine washable. It's black with a gender neutral padding on the top of like a gray plaid. This is also brand new, never been opened. I'm asking $10 for this.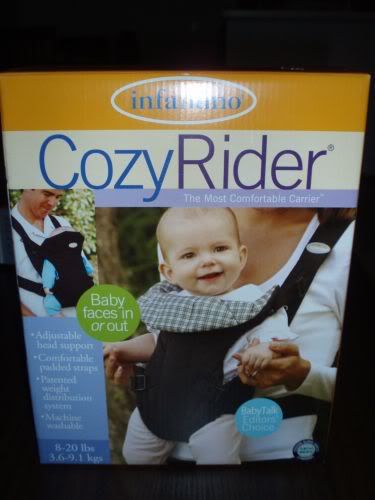 Random baby boy clothes/accessories:
This is a bunch of stuff that we just didn't end up needing and couldn't take back. I want to sell them all as a set. They are all in blue "boy" colors (unless your little girl wants to rock the blue which is perfectly okay!). Nothing has been opened/worn and is all brand new. It includes:
-5 pack of Gerber onesies in size Newborn
-4 pack of Gerber diaper burp cloths with a stripe/train detailing
-3 pack of Gerber burp cloths with a stripe/train detailing
-4 pair/pack of Gerber scratch mittens with a cute stripe/dinosaur detailing
-5 pack of Carter bodysuits size XL (12 months) with a teddy bear detailing
-5 pack of Carter bodysuits size M (3-6 months with yellow zoo animal detailing
I'm asking $20 for the entire set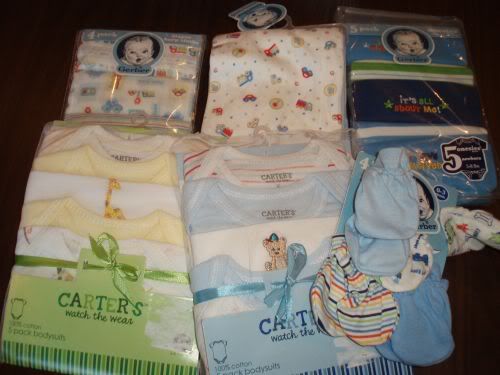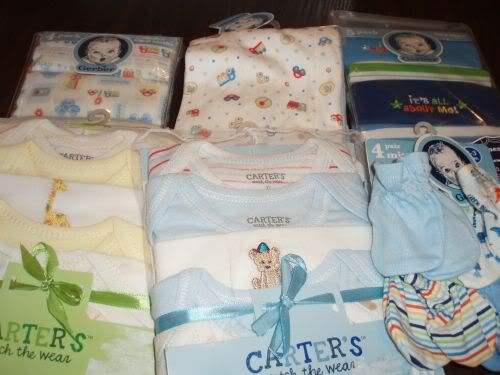 I can only ship to the US at this time. Like I said, everything is first come first serve basis. Prices do not include shipping. I will ship the cheapest and fastest way possible and it will probably average around $10. If interested, please send me an email at luckythirtythree(at)gmail.com and include which item you're interested in and your zip code. I will tell you if it's still available, how much it will cost to ship and then you can pay via PayPal for security reasons. If you're interested in more than one thing just make me an offer!
Also: If you are willing to take every item listed, I am willing to sell it ALL for $115.
Thanks for looking everyone and I hope you find something you like!